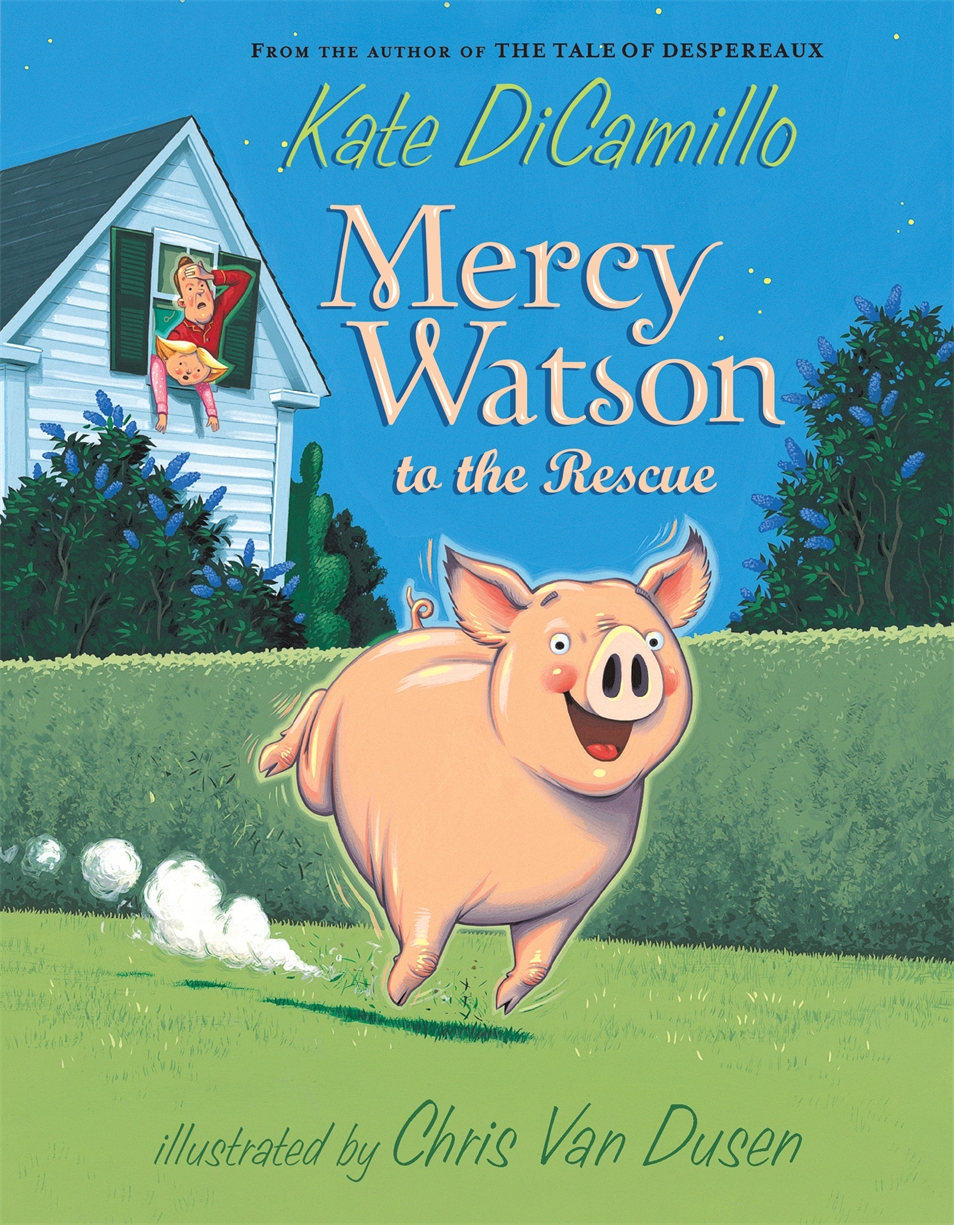 Mercy Watson to the Rescue
Author: Kate DiCamillo Illustrator: Chris Van Dusen
To Mr. and Mrs. Watson, Mercy is not just a pig – she's a porcine wonder. And to the portly and good-natured Mercy, the Watsons are an excellent source of buttered toast, not to mention that buttery-toasty feeling she gets when she snuggles into bed with them. This is not, however, so good for the Watsons' bed. BOOM! CRACK! As the bed and its occupants slowly sink through the floor, Mercy escapes in a flash – "to alert the fire department," her owners assure themselves. But could Mercy possibly have another emergency in mind – like a sudden craving for their neighbors' sugar cookies? Welcome to the wry and endearing world of Mercy Watson – an ebullient character for early chapter-book readers in a series that's destined to be a classic.
About the Creators:
Kate DiCamillo is the beloved author of many books for young readers, including the Mercy Watson and Tales from Deckawoo Drive series. Her books Flora & Ulyssesand The Tale of Despereaux both received Newbery Medals. A former National Ambassador for Young People's Literature, she lives in Minneapolis.
Chris Van Dusen is the author-illustrator of The Circus Ship, King Hugo's Huge Ego, Randy Riley's Really Big Hit, and Hattie & Hudson, and the illustrator of the Mercy Watson and Tales from Deckawoo Drive series as well as Mac Barnett's President Taft Is Stuck in the Bath. Chris Van Dusen lives in Maine.
Specifications:
| | |
| --- | --- |
| Author | Kate DiCamillo |
| Illustrator | Chris Van Dusen |
| Format | Paperback |
| ISBN | 9780763645045 |
| Trim Size | 162 x 208 mm |
| # of Pages | 80 |
| Age Range | 5 – 8 |
| On-Sale Date | 12/2009 |