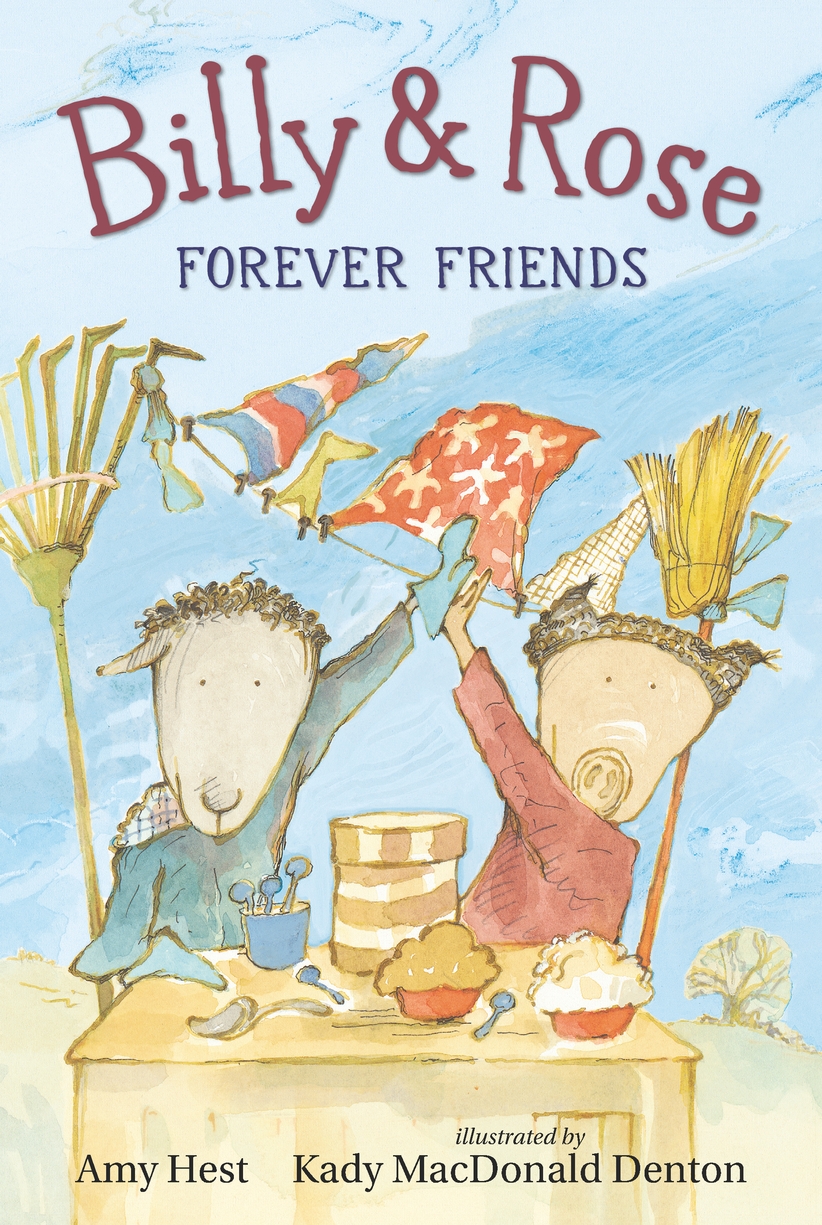 Billy and Rose: Forever Friends
Author: Amy Hest Illustrator: Kady MacDonald Denton
Billy and Rose, friends with different ideas, always end up coming together in these charming stories from masterful creators Amy Hest and Kady MacDonald Denton. Best friends Billy and Rose, an industrious goat and a laid-back pig, sometimes see things differently. When they play catch, Rose insists that Billy throws too high, and he counters […]
Best friends Billy and Rose, an industrious goat and a laid-back pig, sometimes see things differently. When they play catch, Rose insists that Billy throws too high, and he counters that she throws too low. While Rose thinks washing clothes is the world's biggest chore, Billy contends that playing the cello holds that distinction. Still, these endearing friends always find a way to work things out: What if Billy plays a cello serenade for Rose while she does her laundry? After all, what they really want is to be together. These four sweet stories by beloved children's author Amy Hest are filled with gentle wit and enhanced by Kady MacDonald Denton's delightfully expressive illustrations.
About the Creators:
Amy Hest is the author of many books for young readers, including The Summer We Found the Baby, Remembering Mrs. Rossi, and Letters to Leo. She is also the author of many picture books, including Kiss Good Night, When Jessie Came Across the Sea, On the Night of the Shooting Star, Buster and the Baby, and Are You Sure, Mother Bear? Amy Hest lives in New York City.

Kady MacDonald Denton is the illustrator of many books for children, including the Bear and Mouse books by Bonny Becker and Two Homes by Claire Masurel. Kady MacDonald Denton lives in Ontario.
Specifications:
| | |
| --- | --- |
| Author | Amy Hest |
| Illustrator | Kady MacDonald Denton |
| Format | Hardcover |
| ISBN | 9781536214192 |
| Trim Size | 152 x 229 mm |
| # of Pages | 48, 1552 |
| Age Range | 4 – 8 |